A frequent symptom of gum disease is gum recession (also called gingival recession). As the gums recede, more of the roots are revealed.
This can make teeth appear longer and can also create sensitivity to hot or cold liquids or food. It also exposes the tooth to increased damage from gum disease as bacteria, plaque, and tartar attack the surface of the tooth and the root.
During a soft-tissue graft, tissue from the top of your mouth or another source is sewed to the gum area, to cover the roots and restore the gum line to its original, healthy location. This procedure can also be performed for cosmetic reasons.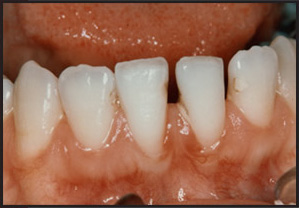 Before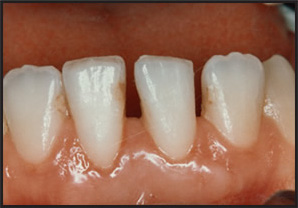 After